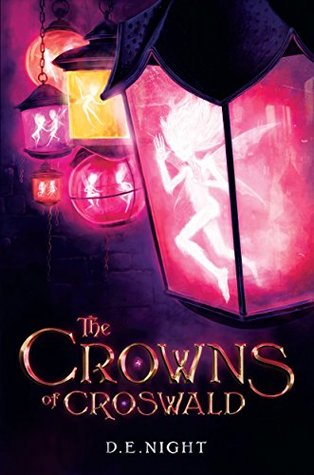 Title: The Crowns of Croswald
Author: D.E. Night
Release Date: July 21, 2017
Publisher: Stories Untold Press
Pages: 320 pages
Genre: YA/Children's Lit
My Rating:
---
"In Croswald, the only thing more powerful than dark magic is one secret…
For sixteen years Ivy Lovely has been hidden behind an enchanted boundary that separates the mundane from the magical. When Ivy crosses the border, her powers awaken. Curiosity leads her crashing through a series of adventures at the Halls of Ivy, a school where students learn to master their magical blood and the power of Croswald's mysterious gems. When Ivy's magic––and her life––is threatened by the Dark Queen, she scrambles to unearth her history and save Croswald before the truth is swept away forever."
---
I recieved this book from the author in exchange to post on my IG and an honest review!
I am so happy to have recieved this because the book did not disappoint!
The story follows Ivy through a journey. Without saying too much about it because you should all definitely go read it, it has a very Cinderellay vibe to it! Which is fantastic because I love Cinderella stories. But it also has a lot of Harry Potter elements in the sense of a magic school and magical elements. Absolutely fantastic.
The main characters are all likeable especially Ivy and her adorable pet. The setting and story telling is all fantastic. I honestly read this book in one sitting, it was that good.
Absolutely loved it.