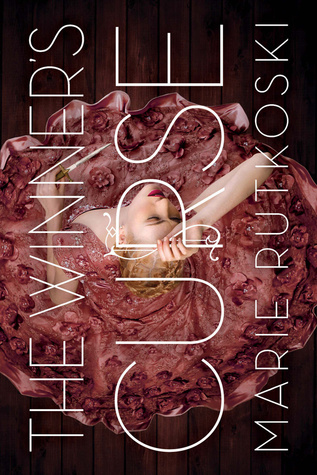 Title: The Winner's Curse
Author: Marie Rutkoski
Release Date: March 4, 2014
Publisher: Farrar Straus Giroux
Pages: 355 pages
Genre: YA
My Rating:
---
"As a general's daughter in a vast empire that revels in war and enslaves those it conquers, seventeen-year-old Kestrel has two choices: she can join the military or get married. But Kestrel has other intentions.
One day, she is startled to find a kindred spirit in a young slave up for auction. Arin's eyes seem to defy everything and everyone. Following her instinct, Kestrel buys him—with unexpected consequences. It's not long before she has to hide her growing love for Arin.
But he, too, has a secret, and Kestrel quickly learns that the price she paid for a fellow human is much higher than she ever could have imagined.
Set in a richly imagined new world, The Winner's Curse by Marie Rutkoski is a story of deadly games where everything is at stake, and the gamble is whether you will keep your head or lose your heart."
---
I will admit that I bought this book purely for the cover. I am an absolute sucker for books that have dresses on the cover so this one was no exception.
I had debated for a while as to if I should actually buy it or not because I had been hearing such mixed reviews. A lot of people didn't like it, but then there were some people who loved it.
I am one of those that absolutely loved it!
I really liked Kestrel, she does what she thinks is right rather than listening to anyone. I love characters like that! She is also compassionate. There was just something really likeable about her.
I don't want to give away any of the plot but the whole Kestrel/Arin thing was really well done!
The story is quite original as well, lots of plot twists, and turns. It's just a really great book.