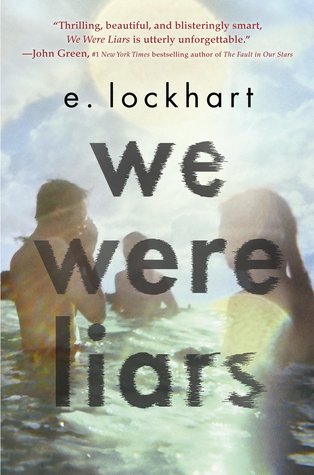 Title: We Were Liars
Author: E. Lockhart
Release Date: May 13, 2014
Publisher: Delacorte Press
Pages: 227 pages
Genre: YA
My Rating:
---
"A beautiful and distinguished family.
A private island.
A brilliant, damaged girl; a passionate, political boy.
A group of four friends—the Liars—whose friendship turns destructive.
A revolution. An accident. A secret.
Lies upon lies.
True love.
The truth.
We Were Liars is a modern, sophisticated suspense novel from National Book Award finalist and Printz Award honoree E. Lockhart.
Read it.
And if anyone asks you how it ends, just LIE. "
---
There are no words to describe this book.  So my review is going to be short and sweet.
It was absolutely beautiful.
The story, the characters, the setting, the writing.
The writing was incredibly poetic. There was so much left open to interpretation which is what makes this book so good. You have to fill in a lot of blanks.
Also the ending, wow.
Honestly no review will do this book justice, just go read it!