This is my first Friday Finds and I'm pretty excited about it. Friday Finds is hosted by Jen and features books that you've recently added to your TBR list, because lets face it, no matter how many books we have on our list to read, we are always adding more.
These aren't necessarily all from this week, but they are recent enough that I have decided to add them. All of the synopsis posted are taken off of goodreads.
---
"Poppy Dunbar is out on her hen night when she meets Tom Kennedy. With his dark eyes and quirky smile, he could lure any girl off the straight and narrow, but what really draws Poppy to him is the feeling that she's known him all her life. She can't go through with the meeting they arrange – but she can't go through with the wedding either. Suddenly notorious as 'The Girl Who Jilted Rob Macbride', Poppy moves to London. Soon Poppy's installed in the bohemian household of Caspar French, a ravishingly good-looking young artist with a reputation for breaking hearts. But even in her colourful new home, Poppy can't get Tom off her mind. Until she's tracked him down, she'll never know if their meeting was destiny – or if the future holds something entirely different for her… "
---
"When Josh Strachan, newly returned to his home in north Cornwall from sunny California, first meets Sophie Wells, he's immediately smitten. Sophie's pretty, she's funny, she has lots of friends and she clearly loves her job as a photographer, despite the sometimes tricky clients. There's just one problem: Sophie has very firmly turned her back on love. It's nothing personal, she tells Josh, but she just doesn't do dates. And no one – even Sophie's scatty best friend Tula – will tell him why. Josh is sure Sophie likes him, though, and he's just got to find out what's put her off romance. And then put things right…"
---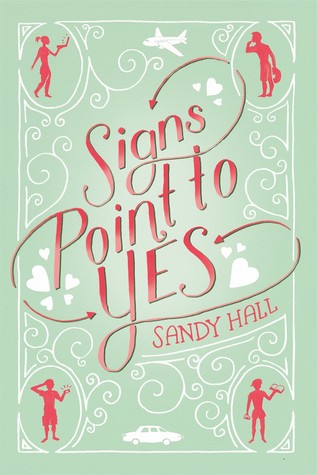 "If only Jane's Magic 8 Ball could tell her how to get through the summer. With her "perfect" sister, Margo, home for her "perfect" internship, Jane is not going to be able to spend the summer writing fan fiction, as she had planned. And her emergency babysitting job requires Jane to spend the whole summer in awkward proximity to her new crush, Teo, a nerdy-hot lifeguard with problems of his own. With his best friend out of town, Teo finds himself without anyone to confide in…except Jane. Will Jane and Teo be able to salvage each other's summer? Even the Magic 8 Ball doesn't have an answer…but signs point to yes. "
---
"From gold medalist and reality TV star Shawn Johnson comes a debut YA novel inspired by her own experiences as an elite teenage gymnast—just in time for the Summer 2016 Olympic games.
Charlie Ryland has a secret.
She may seem like your average high school sophomore—but she's just really good at pretending.
Because outside of school Charlie spends all her waking hours training to become one of the best gymnasts in the world. And it's not easy flying under the radar when you're aiming for Olympic gold…especially when an irresistible guy comes along and threatens to throw your whole world off balance.
Inspired by her own experiences as a fifteen-year-old Olympic gymnast, gold medalist Shawn Johnson writes a delightfully entertaining novel about chasing big dreams and falling in love, all while trying to keep it real. "