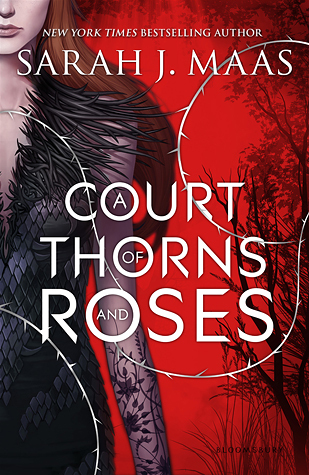 Title: A Court of Thorns and Roses
Author: Sarah J. Maas
Release Date: May 5, 2015
Publisher: Bloomsbury Children
Pages: 416 pages
Genre: YA
My Rating:
---
"A thrilling, seductive new series from New York Times bestselling author Sarah J. Maas, blending Beauty and the Beast with faerie lore.
When nineteen-year-old huntress Feyre kills a wolf in the woods, a beast-like creature arrives to demand retribution for it. Dragged to a treacherous magical land she only knows about from legends, Feyre discovers that her captor is not an animal, but Tamlin—one of the lethal, immortal faeries who once ruled their world.
As she dwells on his estate, her feelings for Tamlin transform from icy hostility into a fiery passion that burns through every lie and warning she's been told about the beautiful, dangerous world of the Fae. But an ancient, wicked shadow grows over the faerie lands, and Feyre must find a way to stop it… or doom Tamlin—and his world—forever.
Perfect for fans of Kristin Cashore and George R. R. Martin, this first book in a sexy and action-packed new series is impossible to put down!"
---
This book was fantastic!
I had such a mix of emotions during it, which is always a great thing when reading a book.
I already can't wait for the next!
So this review is kind of late I read this about two weeks ago and totally forgot to take notes because I was so into reading it, so I'm trying to go off of memory here.
This is a retelling of Beauty and the Beast but it is so different too. Tamlin isn't a beast but rather has been cursed into wearing a mask. Feyre doesn't want a library, she wants to pain!
I was hooked right from the start of this book. I needed to see what was going to happen.
Feyre is another strong female character that Maas has written. She is so bad but so good.
At first I thought there was going to be a Tamlin and Lucien love triangle and I was so into it!
Then I was fan girling over Feyre and Tamlin.
Then I was rolling my eyes at them!
I was also hooked into the plot. I needed to know what was going on.
Then at parts I was cheering on Feyre and her awesome decision making! Then I was feeling scared with her!
Ok that was a complete rambling but seriously, amazing book!